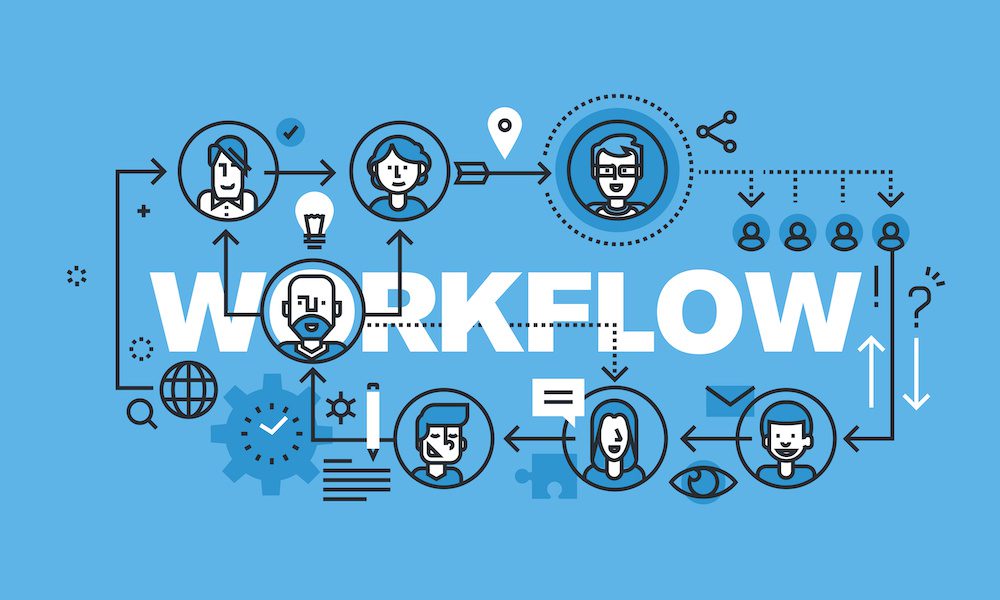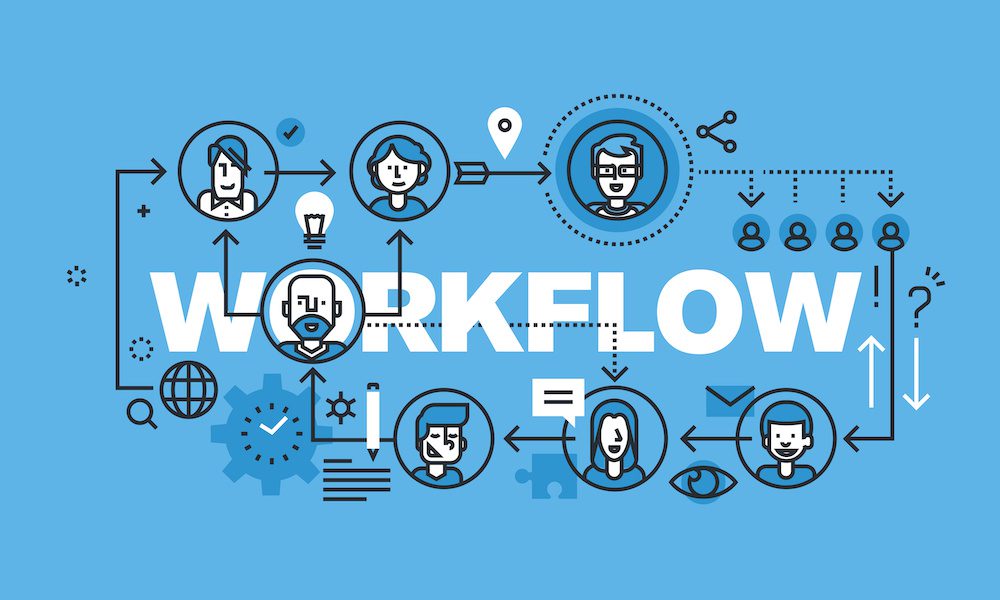 When entire teams and companies have clarity of purpose, plan, and responsibility, they're able to do their best work. – The Manager's Handbook
Did you know that lack of clarity about workflows, process, or how to complete a task efficiently can consume as much as 60% of the average knowledge worker's day (Asana)? Some of these time-consuming frustrations at your agency might be things like:
Opening every attachment in a client file (because no standard/expectation exists for naming and properly categorizing items attached to a client file).
Searching for the same carrier information regularly (because carrier files have not been set up correctly or updated regularly).
Policy downloads not downloading (because downloads are not being completed at the beginning of each business day, carrier download utilization is not at 100%, or download configuration rules are not set up properly.)
All of these can be easily addressed and corrected by creating simple workflows, and this process can be scaled in both detail and design to meet the needs of most agencies. If you're not sure about your processes or how the tasks in your agency are completed, it might be a good time to review this process with your teams.
What is a workflow?
The term "workflow" can be ambiguous, but for this purpose, a workflow is a process—a way to break a task into organized steps that are clear, easy to follow, and repeatable. If you need a more technical definition, a workflow is an end-to-end process that helps teams efficiently complete tasks. Once it's set up, a workflow helps you or your teams organize information in a way that is not only understandable, but also repeatable.
Why should my agency spend time on workflows?
Standardizing your processes is important from an efficiency standpoint, but also for training and development. If there is no standard to reference, there is no reasonable way to decern whether or not an individual or team is operating efficiently. Without clear knowledge of individual and team efficiency, it is difficult (if not impossible) to determine the staffing needs of your agency and the capabilities of your teams at their full potential. Developing simple workflows and supporting individuals and teams in  implementing them is an important first step towards managing key performance indicators (KPIs), giving agency leaders the insight needed to make staffing decisions.
Getting Started
Workflows were such an overwhelming idea for me that it took months for me to stop searching the internet for apps or software or some tool to create my workflows or to make them "pretty." With almost perfect timing, I attended one of the HUG regional meetings last fall. The last topic of the agenda was "Building Your Own Workflows," presented by Stephen Harrington-Descoteaux, CIC (now a Performance Partner at Agency Performance Partners), and it completely changed my perspective on the topic. Much of what I will share here came from Stephen's presentation.
Which tasks need documented workflows?
In my experience, this was the hardest part of creating my own workflows. The agency has so many tasks –where do I even start? It may help to get some feedback from the people that will be using and benefiting from the workflows developed for your team. Tasks that are frequently completed incorrectly, inconsistently, or incompletely are also a great starting point. You don't need a complete list of every task that requires a workflow to get started. Assuming you have zero "simple" workflows created today, start by documenting one per day and don't aim for perfection the first time around. Start with something simple–our first workflow was "Using Hawksoft Virtual Printer to Attach from Carrier Downloads."
Creating Simple Workflows
Think of each workflow as an instructional document that should be clear and easy to follow for someone who has never done the task. Using a blank Word document, record each step as you work through the process:
Be sure to include any variants (alternate choices/issues/questions) that you can think of.
Add screenshots for each step (inserting comments/actions with corresponding shapes/arrows).
Once you've completed the task and created your workflow document, have someone else record themselves working though the task using your document as a guide. This will help identify any steps, comments, or actions that may need to be reviewed or reworked to ensure your workflow is accurate, clear, and will work for everyone.
Make any necessary changes, and record & review again. Now you have a documented (and recorded) workflow to share with you team.
Can you use a Google document instead of Word? Absolutely. Do you need to buy fancy software to record your screen? Not at all. I used a Word document and Loom to create my video and document workflows and this has worked well for my team, but use whatever you are comfortable with and/or have easy access to (there are limits to the number of free videos you can record with Loom per account).
This "simple" approach to creating standard workflows is simple because you can work with tools you already have access to or can access for little or no cost. Using platforms or products that are familiar to your team will also make training – which is a very important step – easier.  Storing your workflows can be as simple as creating a "Workflow" client in HawkSoft and attaching your document as a PDF, or keeping them in a dedicated folder in Teams or Google Drive.
Successful Workflow Implementation
This "simple" approach to workflows will work, but there are a few requirements for successful implementation.  Agency leadership must be involved and invested in the process, recognize the need for change, and support their teams as workflows are created, implemented, and monitored.
There are numerous benefits to bringing clarity and understanding to the repetitive tasks agency staff complete each day–the most obvious being that time saved is money saved. By Standardized workflows free up more of your team's time, creating more time for revenue or value generating activities like prospecting or client outreach.
Additionally, time is needed to train on processes and to walk through your newly created workflows. Remember that for some this will be completely new information, and for others it may be changing the way they have always done things. Although uniform expectations must be set for optimal results, a little patience can help you achieve optimal results and maintain a positive work environment.
Maintenance is required.
Even a "simple" workflow won't be a "set it and forget it." This industry is nothing if not ever-changing, so your workflows will require regular evaluation and updating. Ideally, your team would have a person tasked with maintaining your workflows, working through the steps above to ensure each workflow remains accurate and efficient. Reviewing or auditing your workflows every 6 months may be a good place to start, but there is no hard and fast rule. As with almost every other aspect of this process, it will vary from agency to agency or team to team.
Blog Author:
Nicole Wilson
Client Relationship Manager – Commercial Insurance
PAC Insurance Group – Airway Heights, WA