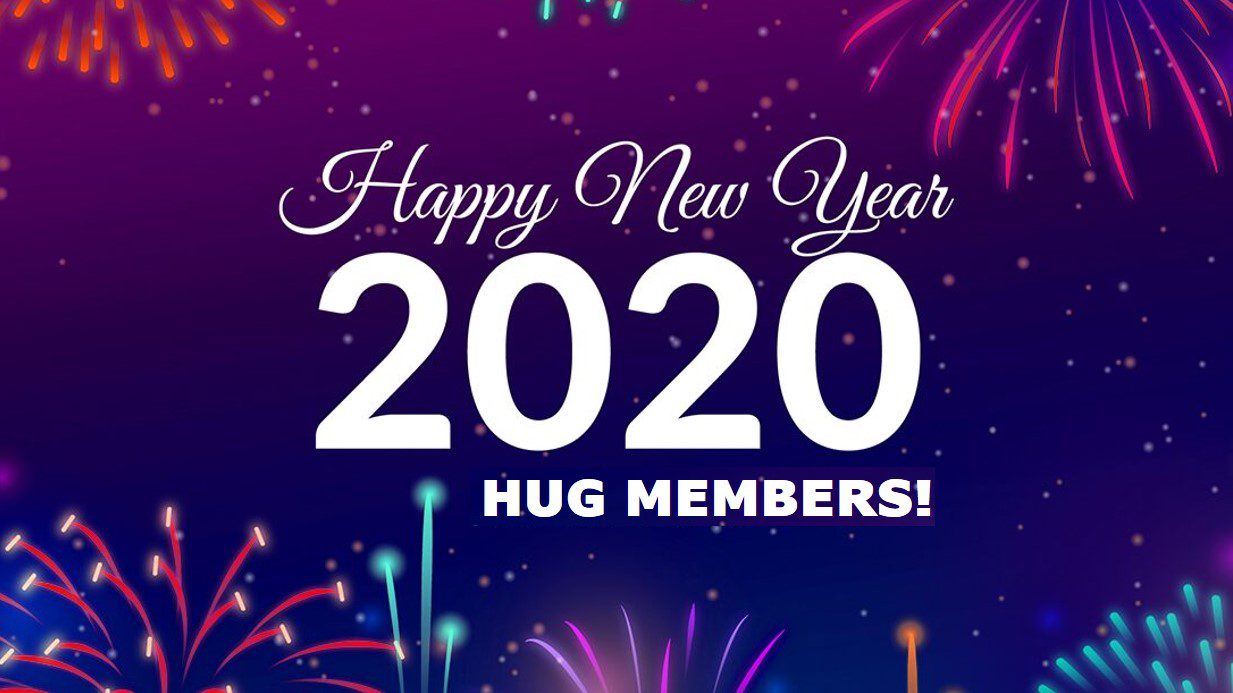 As I lay in bed this morning after Christmas, I reflected on the reason for the season, the running around for those last-minute gifts, the lines in stores, the heavy traffic, and most of all on family.  Thoughts of family naturally extended to my HUG family.
Most of you have heard Paul Hawkins's impassioned talk about the startup of HawkSoft by himself and Sean in their garage. HawkSoft truly is a family-based business.  HUG has a similar story.
Today's HUG was born through the commitment of three FSC users that were forced to look at another management system and decided on HawkSoft after seeing their presentation and their willingness to help us build a strong user group.  Cindy Steinbach, John Wickham, and I engaged Pat Lamb from Ohio, who was a long-time user and had a similar passion and desire to build this user group.  We then went out and recruited users to serve on our initial Board of Directors. As with any big project, there was a lot of time spent in phone conversations and meetings among us and with HawkSoft on how this was going to work.  I am sure there were times that HawkSoft wondered if they were ready for us because we were all "doers" and we pushed for your user group to represent YOU while pushing HawkSoft to continue to improve their system and be the best they could be.
It is now three years into this venture, and we have settled into a groove.  We are now onboarding most new agencies as members while continuing to bring existing agencies into the HUG fold.  We have an AWESOME administrator in Amelia Jach and a phenomenal board of directors with experienced leadership.  Best of all, we have an outstanding relationship with HawkSoft, who is super supportive of its user group!
While we have set up a strong organization, we are changing our leadership.  I am stepping into the President role being vacated by Cindy Steinbach.  These are big shoes to fill.  I am not going to go on and on (because I could), but HUG and HawkSoft owe a lot to this lady.  Cindy and I have been through a lot together for many years.  We have supported and pushed each other.  I am proud to have served with her for all these years, but especially for these last three years as we took a vision we had when we decided to move to HawkSoft and built a user group that is national and strong, helps and is run by all users, and partners with HawkSoft.  Cindy, you know I love you and wish you the best as your journey in this business takes yet more turns ahead for you!
We have done what we initially set out to do, and a lot of the credit goes to Cindy, Thomas McKee, and Raymond Longoria for their time and contributions.  They will still be around and involved, but their time on the board has come to an end.  So, as we go into 2020, on behalf of HUG and HawkSoft, thank you Cindy, Tom, and Ray!
HUG is made up of users who volunteer.  Without all of you that step forward to do this, there is no HUG.  We have many ways to get involved, including writing a blog, helping at regional meetings, speaking at the national convention, teaching a webinar, working a HUG Lab,  teaching a 15 minute class at National, helping to organize a LUV (Local User Values) group, mentoring a new HawkSoft agency, sharing ideas on our Facebook page, serving on committees, etc.  We need you to engage and be involved.  HUG can be whatever we want it to be, so it is our responsibility as users to push and help each other.  Please contact Amelia (amelia@hawksoftusergroup.org) to get involved.
Finally, to my incoming Board of Directors (welcome Dirk Zeigler (CA), Celia Cox (WA), and Kelly Endicott (OH)), I look forward to this year ahead and our National Conference in Orlando.  To all my fellow users, on behalf of your Board of Directors, we are proud to represent you and continue our strong partnership with HawkSoft.  I expect the year 2020 to be a continuation of our 20/20 focused vision on making the HawkSoft experience the best in the industry!
By:  Mike Skeele (Agency owner of Skeele Insurance Agency, New York), HUG Board President