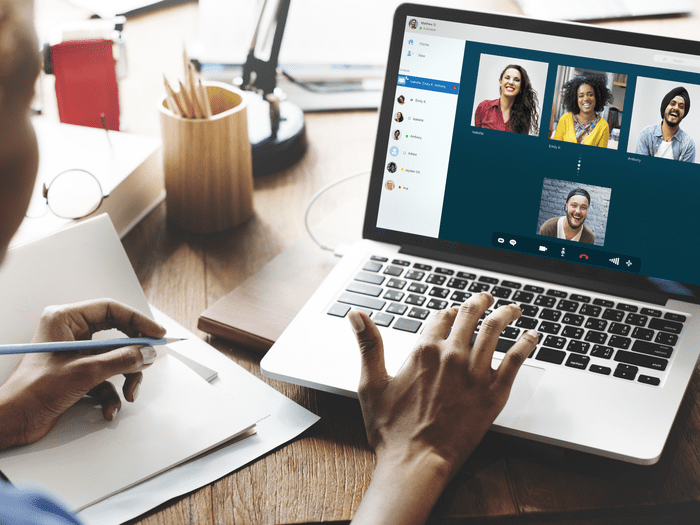 January 2nd 2020, I hosted my team for our kick-off meeting in the same format we have become accustomed to: a six hour sit down review of our roadmap for the new year distilled from a careful look back of the prior year with an intentional growth plan for the year ahead. Rollout was a success.
Fast forward two months and March happens. We are thrust into a 100% remote work environment. Though sudden, we were prepared. The work-from-home program we had put in place a year earlier was essentially being expanded by the "pandemic force." Our focus was now locked on S for survival. Keeping our employees and their families safe became a singular priority.
By mid April, sitting in the despair of so many unknowns, I realized it was time to shift the dial to R for restructure. What will it take to make it to the other side of this pandemic? How do we keep all our people employed with the rapid rise in unemployment? What to do with these car notes parked in my driveway? Where's the trimmable fat on the expense side of the year's budget? Which marketing idea needs to be halted? All these thoughts and many more drove me to a pen and pad. The good news is I'm still around and in many ways like many of you, my operation is much better today than it was before the heat of the pandemic. So what did I learn?
Build emotional reserves in addition to physical ones
A few sleepless nights and nightmares a week were inevitable at first. Listening to the news echo the rising death toll night after night knocked my positive energy off its rocker. My focus could not find the P to spell Positive.
Though it was comforting to have my immediate family's support, my wife suggested we reach out to friends and family to see how folks were doing. This effort helped me find the positive energy I desperately needed myself. Some of my employees were struggling more than I was and touching bases with my peers pulled from my positive reserves, leaving little for myself.
The pandemic showed me that no matter how positive we think we are, in any environment flooded with negative emotions, we will be over exposed. It's been said that exposure becomes preference. It is critical to build reserves of resources one needs to rely on in tough times. Not just money but other intangible resources.
Software vs. soft skills
I am an early adopter of technology, though not a digital native by any stretch. I got my first computer at age 25; prior to that I learned to type with a typewriter. I found my geek gene exploring myriad software and apps over the last 2 decades.
The pandemic thrust us all into a softphone planet in the middle of the deskphone orbit. So as part of the restructure I talked about earlier, I observed I could shave off $2,500 a month in monthly technology subscriptions. It sounded good to migrate my VoIP service, texting platform, efax, in-house texting app, electronic signature, call recording, and document manager into one platform that promised to deliver all things for one price. Well as it turned out, that was a joke. I learned you cannot expect one software to be all things. Multitasking a software is akin to multitasking a human. You will do one task well while simultaneously dropping the ball on other tasks. In the agency work environment driven ever so predominantly by technology, we simply can't afford such inefficiencies. Needless to say, I returned to some of the technology I dropped earlier in the year and added a few more.
At the top of the list of reasons to get software is the savings from needing fewer humans. Well, as it turns out, not so fast. We still need soft skills to run the software. Software needs data, and data needs to be managed. We needed the software to make it through the thickest hold of the pandemic, but what got us through those days were the soft skills like communication, flexibility, leadership, and teamwork—skills a computer or software has yet to deliver to the workplace. While humans may lack a computer's precision, the computer still lacks the human heart/empathy.
That said, I believe the heartbeat of any agency is the agency management system (AMS), and integrating third party software that have API (application programming interface) with our AMS turned out to be a lifesaver. We use twenty two different software programs in our agency concurrently and about seventy percent of them integrate with our AMS. The others have API in the works.
Humans are still our most valuable assets
Now remember the positive reserves I mentioned earlier? Well that was not the whole story. As the old saying goes, "the fish rots from the head." All the seeds of positivity I had sown in my people paid huge dividends. I watched our chat platforms soar to a new dimension. Like many agencies, we use Teams by Microsoft to communicate all day. It offers features like instant video or conference calls, instant messenger, and gifs.
Day after day, the forum evolved from communication to comfort space. Each person not only said good morning, but they made an entrance with an emoji, bitmoji, or gif, riding on a shark or serving up pancakes to say hello with more flare than the previous person. I also saw the outpouring of love and support when team members lost family members or got exposed to the virus themselves. Health tips and suggestions flew back and forth throughout the day with team members checking on each other day in and day out. Virtual happy hours anchored some weeks at close of business. All our meetings, training, parties, and retreats turned into Zoom calls. We were forced to learn how to make virtual meetings interesting, especially the longer ones which lasted 6 hours. Some days all we could do was commiserate on how to support each other through the deep pain we felt watching yet another unarmed black man or woman senselessly killed, or discuss the perpetual challenges of homeschooling our children, feeding them, and working all at the same time. Oh and not to be forgotten, our pets making their presence known while we were on the phones.
The pandemic forced us to reach deep and tap into reserves of creative energy we always had on the team. By the end of 2020, our team had received "great place to work" recognition from Forbes, introduced, tried, and quit more than 7 different software systems, conducted more than 20 virtual training programs, launched a new training platform full of more than 50 videos, held a 6 hour (virtual) midyear retreat, instated virtual coffee meetings, recharged our Life Insurance Agents, sharpened our digital marketing programs, expanded our North Carolina office to accommodate more employees who moved from New York to North Carolina, conducted many a virtual interview, and added 4 new team members.
Thus the biggest lesson I learned from the pandemic was confirmed. We had our team intact and grew in one of the toughest environments. We exceeded our growth goals set at the beginning of 2020. It took both software and soft skills to end on a high note. Neither is mutually exclusive, of which I'm glad. Follow our Instagram @alphadirectagency to see photos of events and activities from the entire year.
AUTHOR:
Emmanuel I. Osuyah, MBA, CIC, LUTCF, TRS
Alpha Direct Agency
New York & North Carolina