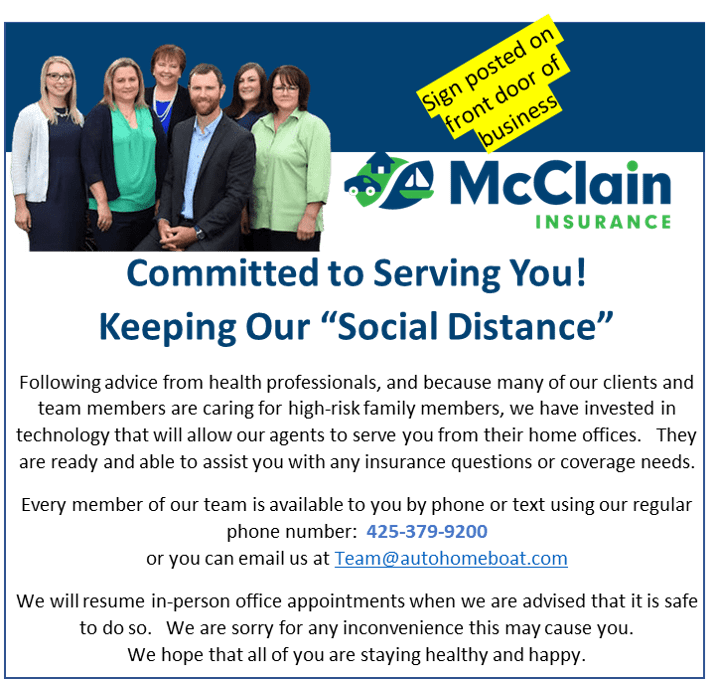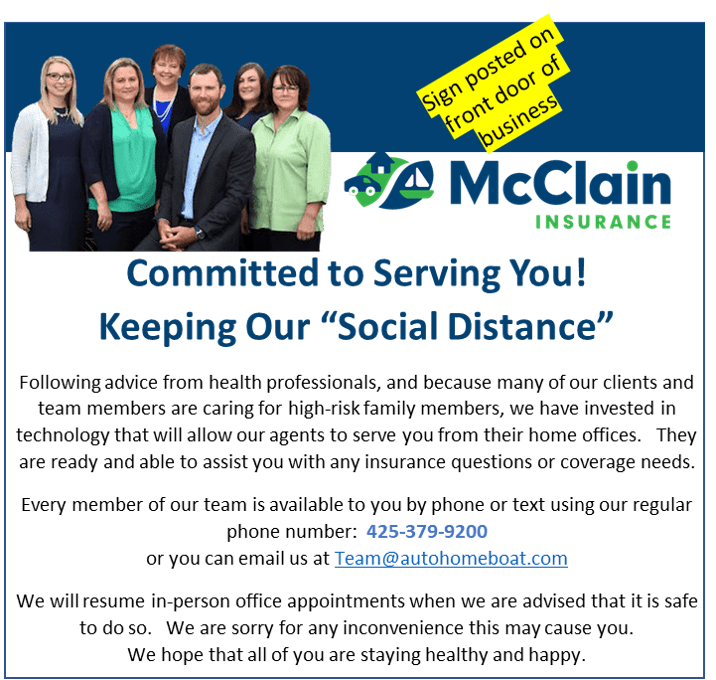 Dear Fellow HUG Members, 
Being at "ground zero" of the COVID-19 pandemic here in the Seattle metro region, we learned a bit earlier than most how broad this epidemic might be.  And because we had implemented some emergency preparedness strategies at the end of 2019 and early 2020, we were about 90% prepared for our team of nine to work remotely in the event of a catastrophe.
Some of the keys to being nimble enough to transition to home-based work:
Laptop computers
Remote access to HawkSoft – we are locally hosted on our server but connect from home via NetExtender
Office 365 or comparable cloud email program
Availability and space for dual monitors in a home setting
VoIP phone system
Adequate internet capability at each agent's home – we also sent home "hot spots" for anyone whose WiFi might have been  limited
Chat or texting capability between team members to assist with communication
And  more importantly – A "can-do" attitude from all team members
We also felt that communication with our clients, community and company partners would be critical, so we promptly:
Sent an email to all clients and centers of influence (

click here

)
Created a blog with a bit more information for our clients (

click here

)  
Updated our home page with a link to this blog
Shared similar messaging on social media
Posted a sign on our door at the office (see photo above)
We will continue to keep our clients updated as needed through social media posts, texts and emails.
There are so many great and timely resources out there right now and available to you.  I encourage you to do your research, tune in to messages, watch videos, read blogs, and, in general, be in the know.  This will give you the confidence to continue serving your customers during these tumultuous times we find ourselves in.  Here's just a few:
FISCE (Florida Insurance School & the CE Partnership) posted this video on March 16 discussing Business Interruption/Income Insurance, Work Comp, Cyber, work-from-home exposures, and other general P&C coverage issues.
IIABA has several excellent resources for work-from-home options and emergency preparedness in general.  For your reference, check out these links: Remote Work Best Practices and the Planning Disaster Guide.
IAOA agents who are doing some good work using video to explain issues to clients. For example, listen to this message from Kevin Black.  
Recently, an agent posted a question on the IAOA Facebook group page, so I will leave you with this thought…
 "What I should do about hourly employees if they can't come in to work?"  The agent was worried they might not be able to (or perhaps should not be expected to) pay someone who isn't working?  Here was my response in case it helps you as well:
 "Before COVID-19 hit, one of the most recurrent themes when groups of agents gather is 'how do I find and keep good employees?'   The economic cost of replacing an experienced employee is far greater than paying them fully for a few weeks, or even months.   Do whatever you can, within reason, to care for your team and their families.  I agree with the suggestion that they can use this time to catch up on CE.  You can also deploy them to make 'care calls' or 'care texts' to your clients, just checking in and letting them know that you are there for them.  Do protection reviews that you may not have had time for in the past.  Send 'thank you' notes 'just because' to clients and referral partners.   To the degree fiscally possible, look for the opportunities to pivot from the 'doing it, doing it' mentality of our former daily routines to the creativity that can come from investing thought and heart into positive action.   Wishing you all the best.  Be well."
Claudia McClain
McClain Insurance Services
Everett, WA
HUG Board Member/Treasure