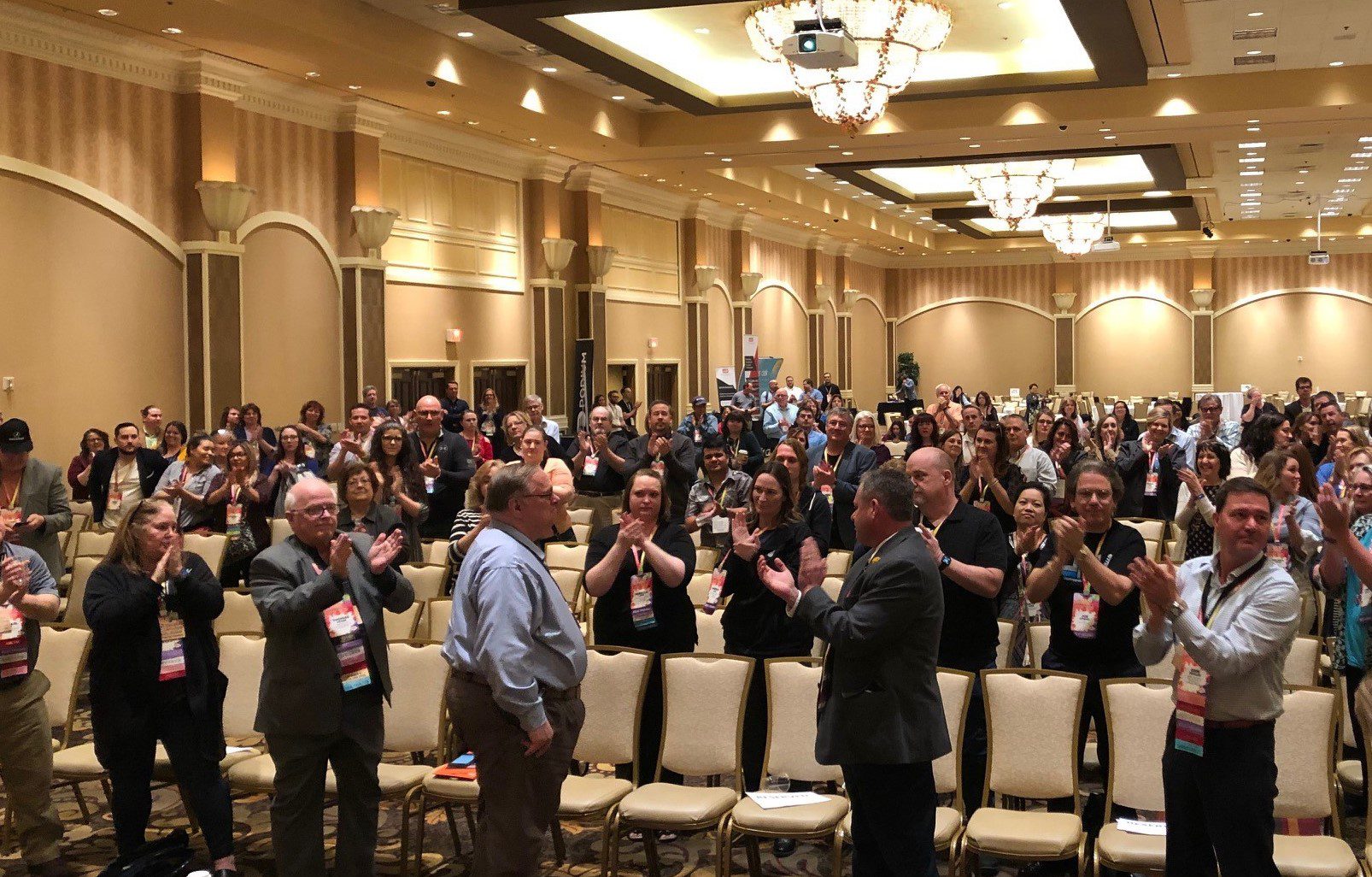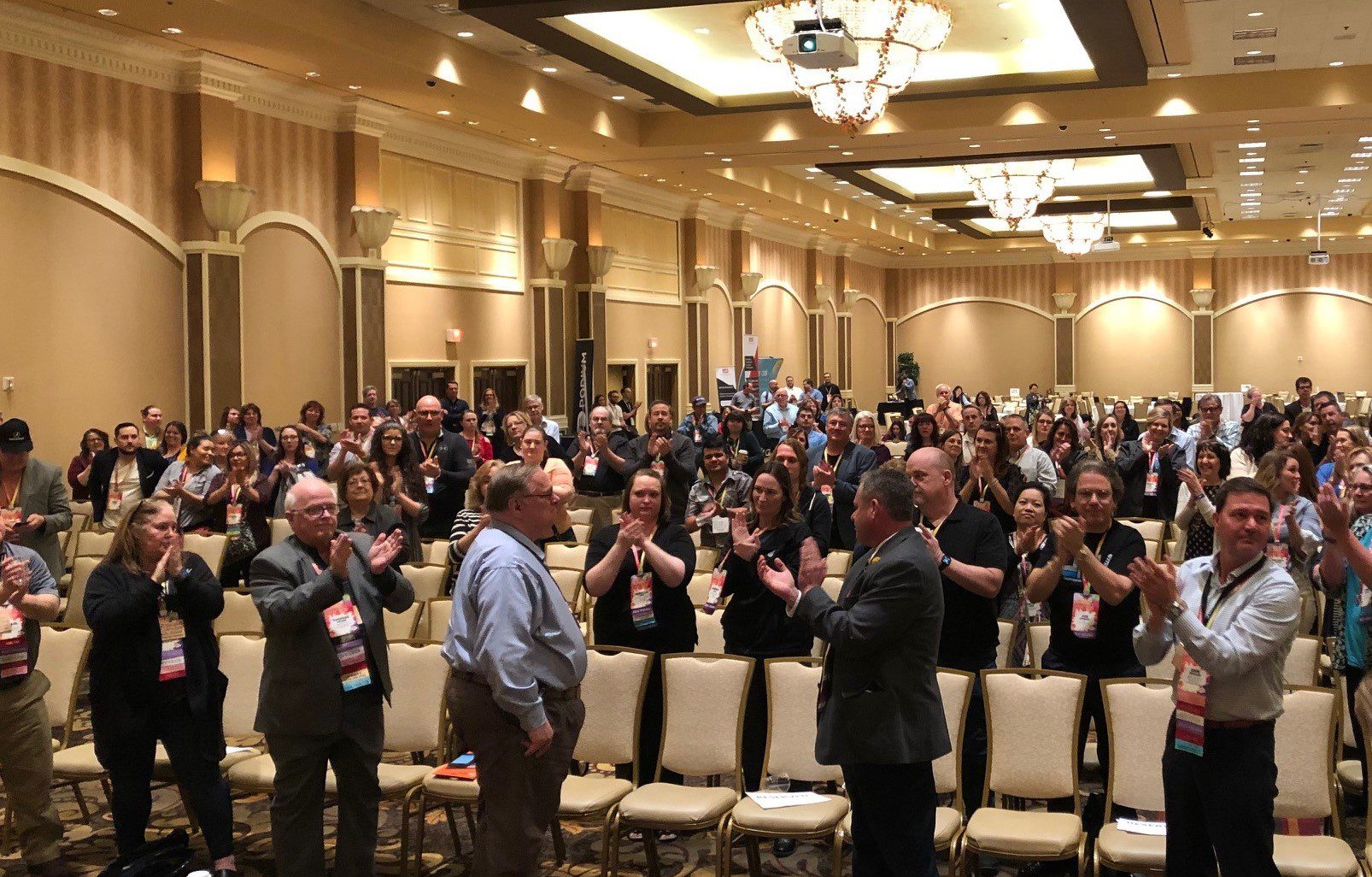 2019 HawkSoft User Group National Conference in Review
This year's HUG National Conference held April 4-5, 2019 in Las Vegas was a HUGE success!  HUG 2019 was a stellar blend of agents and HawkSoft staff working together with one common goal, making it a very cooperative and collaborative national conference. A BIG THANK YOU to all those who participated, attended, spoke, planned, and volunteered. Join us next year in Orlando, FL!
Fun Facts
400+ agents from 250 agencies. Record setting attendance!
50 presenters, with over 60% agents like yourself.
48 sessions covering 30 topics suggested by you, the agent, including:

Agency intelligence
Personal & commercial lines
Database clean up (join us at one of the Fall HUG Regionals for a deep dive and hands-on workshop about database clean up)
Sales pipeline & retention
Digital office and digital marketing
Commission & compensation tracking
And many more

30 exhibitors/sponsors. Agents loved being able to connect with meaningful partners who can help improve their business.
24 HawkSoft staff attended (more than ever) because they know the value of face time with agency staff.
 THANK YOU TO OUR EXHIBITORS WHO PARTICIPATED!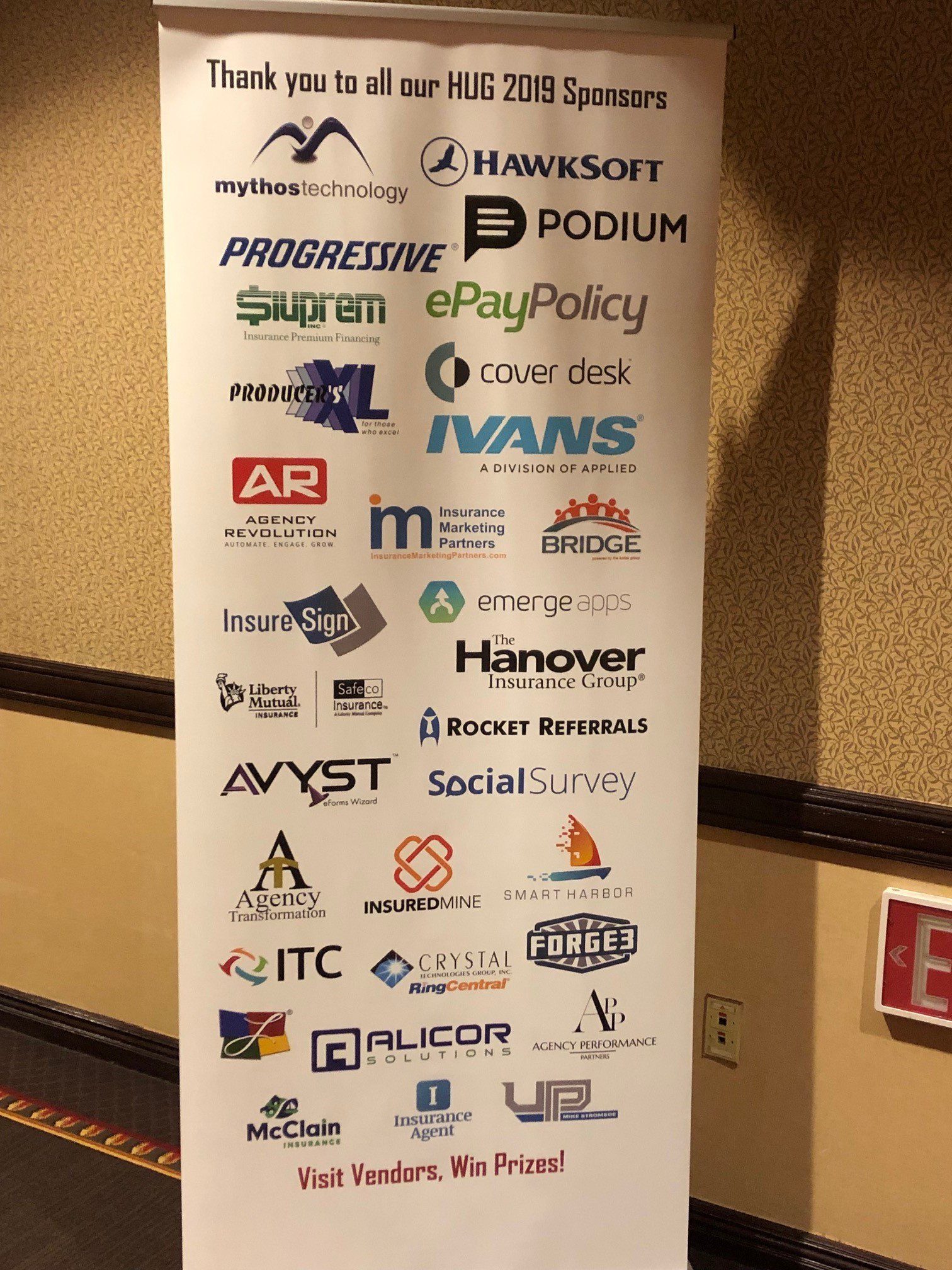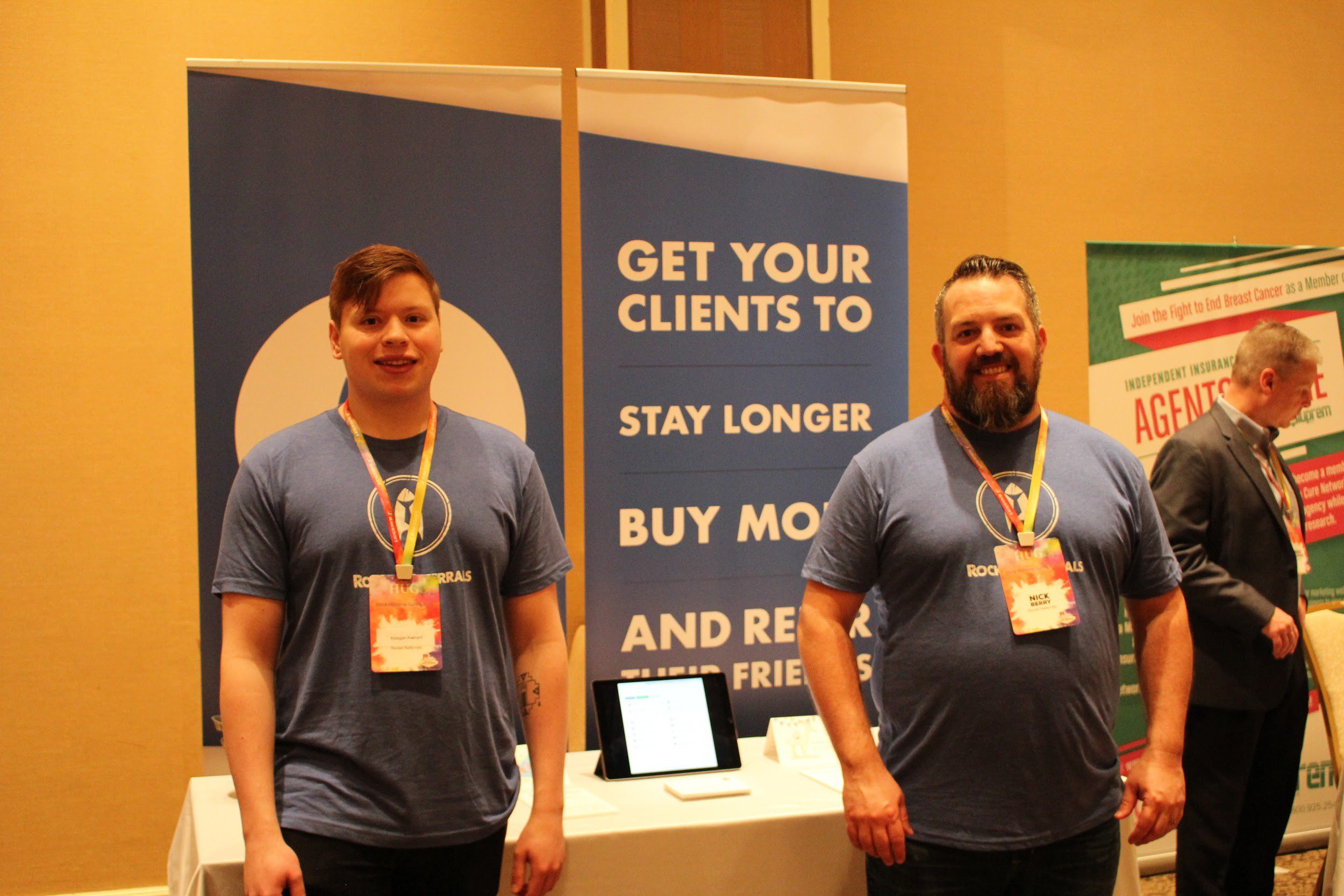 Focusing on Agent Needs
Agents teaching agents is one of HUG's core values, as we know agents can learn a great deal from their peers on HOW they are using the system to meet their agency's goals. To find out WHAT agents wanted to learn, HUG surveyed its members in advance. The result was over 120 topic suggestions which were narrowed to the most popular 30 topics. Many classes had co-presenters (one HawkSoft rep and one agent rep) giving attendees a deep perspective on the software, its functionality, and how it is leveraged in the real world within an agency to increase productivity, sales, and efficiencies.  Keep your eyes peeled for 2020's Topic Survey, coming early Fall!
Session Feedback
 "Exciting to learn how much more HawkSoft can do for us and make our jobs quicker!"
"This class was so helpful and well received! I am using this knowledge to help clean up our data as we speak!"
"I have gone to all 3 national conferences and I learn so much each time."
"Love the combination of technical, sales, and motivational options of classes."
"It was great to hear how other agencies lead and motivate."
"Great practical advice."
"The fact that the two presenters were willing to share what they do to retain customers was very much appreciated."
"Great engaging discussions and advice, and received some helpful tips to bring back!"
HUG Lab
The HUG lab was a huge success this year! Two full-time HawkSoft employees were stationed in the lab to provide answers to any and all questions that attendees had. In addition, agents volunteered their time to staff the lab and share their personal HawkSoft tips and tricks with fellow attendees/agents.
As we plan future HUG conventions, one of our biggest improvements will be to have more HawkSoft staff in the lab so we can provide agents with more one-on-one consultation. 
"It was great to be able to go over our specific questions with staff who knew how to answer them all!"
KEYNOTE SPEAKER
Mike Stromsoe of Stromsoe Insurance Agency and Unstoppable Profit Producer blew it out of the water with his inspiring keynote presentation. 
Mike, whose agency uses HawkSoft's system, brought tremendous energy to the conference and a real-life understanding of the challenges agencies face, and what you can implement to increase profits, employee productivity, and workplace happiness.
1,800 SOCKS FOR SERVICE
HUG and HawkSoft are committed to serving the community and impacting the lives of those in need. At the conference, we collected over 1,800 "HawkSocks" which were donated to the Las Vegas Rescue Mission. We will be continuing this tradition next year in Orlando! So, when you're out shopping, start thinking about #HawkSocks2020!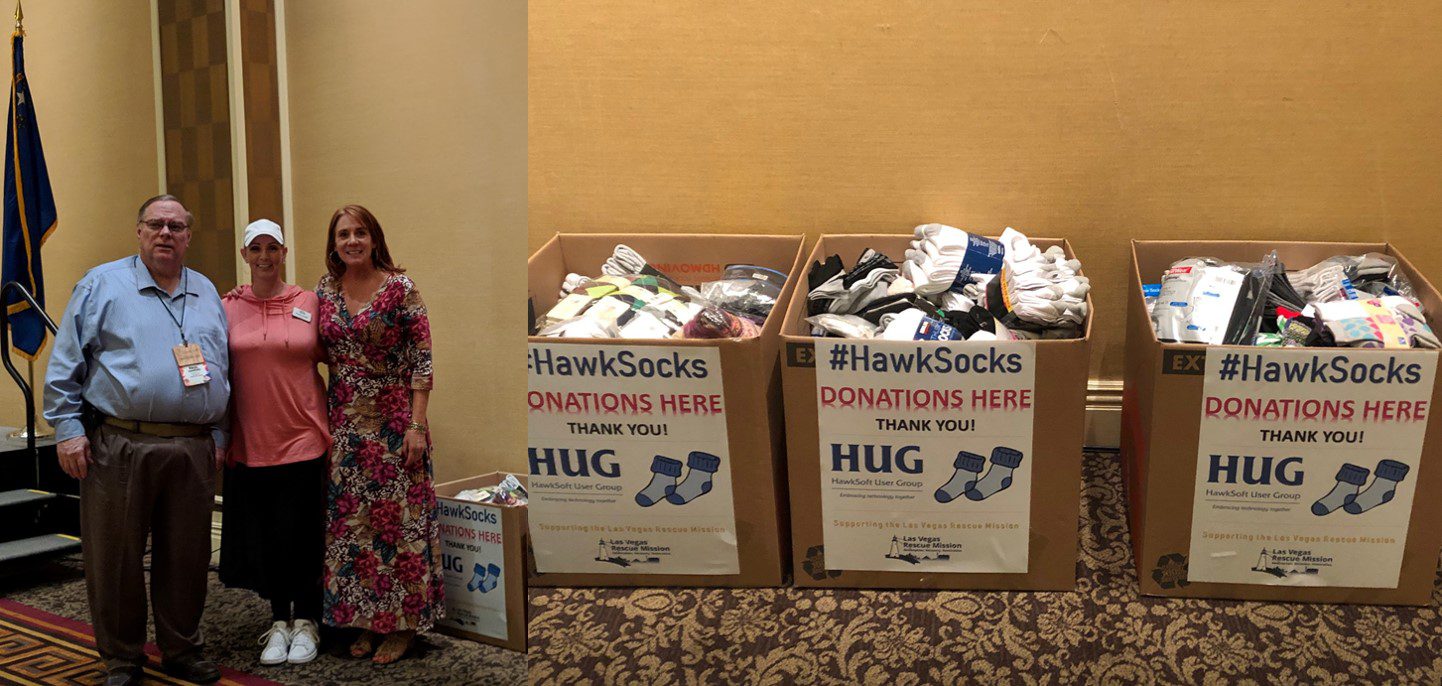 HUG MOBILE CONF APP
A sense of community is a cornerstone to HUG, and one of HawkSoft's core values, and we are pleased to report that the conference's mobile app – which was launched in February – was met with huge success. Conversations flowed, friendships began, and community had a whole new meaning. People shared ideas, failures, tips, and successes, and before the conference even began, attendees were seeing value.
UNIQUE ENVIRONMENT
People always ask, "what was the highlight of the conference"? The answer is easy: a unique environment. HUG National is like going to an annual family reunion. HawkSoft's commitment to treat customers and employees like family is not a bunch of empty words – it is obvious that the entire HawkSoft team truly cares about their customers. Seeing old friends, building new relationships, and learning from one another is how HawkSoft and its user group grows as a family.
"I attend a lot of user conventions and there is always a great vibe at HawkSoft. Their conventions are unique – HawkSoft and its agents are like one big family.  Leadership is truly interested in the needs of its agents, and always work to ensure they are addressed.  It's an energizing atmosphere." – Ron Berg, Executive Director ACT
(the Agents Council for Technology)
SURPRISE!!
HUG even pulled off a surprise birthday celebration for Paul Hawkins! He was surprised with a birthday cake and balloons, and was treated to a rousing rendition of 'Happy Birthday' that brought tears to his eyes.
Interested in seeing what topics were covered at the 2019 conference,
the full agenda, and even a list of exhibitors? 
Click Here To Register for the 4th Annual HUG National Conference April 2020!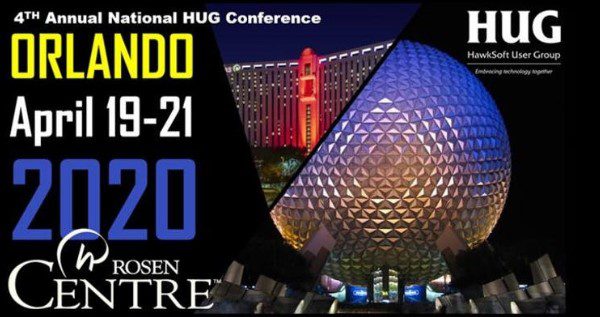 Join us this Fall at one of 8 cities for a database clean up workshop!
West Bend, WI – Sep 12, 2019 https://wisconsinhugregional2019.eventbrite.com
Cincinnati, OH – Sep 25, 2019
https://cincinnatiohiohugregional2019.eventbrite.com
Cleveland, OH – Sep 27, 2019
https://ohiohugregional2019.eventbrite.com
Seattle, WA – Oct 3, 2019
https://washingtonhugregional2019.eventbrite.com
Orange County, CA – Oct 16, 2019 
https://californiahugregional2019.eventbrite.com
San Ramon, CA – Oct 18, 2019
https://sanramoncaliforniahugregional2019.eventbrite.com
Dallas, TX – Oct 25, 2019
https://texashugregional2019.eventbrite.com
Salt Lake City/Lehi, UT – Nov 8, 2019
https://utahhugregional2019.eventbrite.com